19/11/08 : You couldn't make it up!
I think I'm too late to enter the image challenge but I thought I'd have a go at it anyway, so here is my Daily Mail front cover.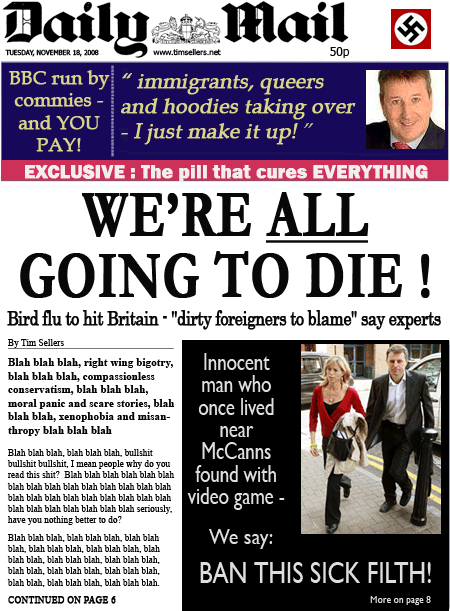 I think I've covered everything! I couldn't find the right font for the headline, but I don't think it's too bad for my first attempt at this sort of thing (I'm not exactly a Photoshop expert).